Animal Health Market Size Worth USD 75.02 Billion by 2030 at 7.6% CAGR – Report by Market Research Future (MRFR)
Animal Health Market Trends and Insights by Animal Type (Farm Animal, Companion Animal), by Product (Pharmaceuticals, Vaccines, Feed Additives), Route of...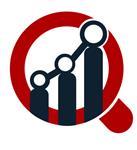 New York, USA, Feb. 01, 2023 (GLOBE NEWSWIRE) -- Animal Health Market Overview: According to a Comprehensive Research Report by Market Research Future (MRFR), 'Animal Health Market Information by Animal Type, by Product, Route of Administration, Distribution Channel, and by Region—Forecast till 2030', the market size was valued USD 35.9 billion in 2021 and is projected to reach USD 75.02 Billion by 2030 at 7.6% CAGR during the forecast period 2022-2030. Animal health care is primarily concerned with the wellness of pets and farm animals.
Like a human disease, animals are capable of capturing parasites and other diseases, which require diagnosis, prevention, and control of the disease. Market Scope: The main focus of animal medicine is on the health of companion animals and working animals. Parasites and other diseases can be transmitted from animals to humans and, as in humans, must be identified, prevented, and managed.
Get Free Sample PDF Brochure URL URL Report Scope: Report AttributeDetailsMarket Size in 2030USD 75.02 BillionCAGR7.6%Base Year2021Forecast Period2022-2030Historical Data2020Forecast UnitsValue (USD Billion)Report CoverageRevenue Forecast, Competitive Landscape, Growth Factors, and TrendsSegments CoveredBy Animal Type, Product, Route of Administration and Distribution ChannelGeographies CoveredNorth America, Europe, Asia-Pacific, and Rest of the World (RoW)Key Market DriversIncreasing incidences of Zoonotic disease and increasing development of e-commerce platformsThe increasing popularity of online stores, easy availability and discounted products Animal Health Market Competitive Dynamics: Animal health companies in global market are Bayer AGBoehringer Ingelheim GmbHVirbac SAZoetis, Inc.Hester Biosciences Ltd.Intas Pharmaceuticals Ltd.Merck Animal HealthElanco (Eli Lilly and Company)Ceva Santé AnimaleAlvira Animal Health LimitedVetoquinol S.A.Zydus Animal HealthNorbrook Laboratories LimitedPhibro Animal Health CorporationDechra Pharmaceuticals PLC Norbrook Laboratories, Inc Animal Health Market Dynamics Market Drivers Rising rates of Zoonotic diseases, along with the proliferation of e-commerce platforms, have prompted the rise of online veterinary clinics and pet supply stores. In recent years, a number of non-profit groups have emerged with the mission of raising awareness about the importance of animal welfare. This has contributed to the expansion of the global animal health industry in recent years.
The rise in demand for pet supplies can be attributed in large part to the proliferation of online pet supply retailers, the convenience of their extensive product selection, and their competitive pricing. In recent years, both established and new competitors in the industry have signaled a willingness to raise their R&D spending. A huge segment of the population has been prompted to adopt animals as a result of rapid urbanization and increased disposable income in a number of countries.
The total amount spent on luxuries for pets has risen sharply in recent years. It's no secret that the proliferation of social media and other reasons have boosted the demand for emotional support services and the number of people worried about the welfare of pets and other animals. Animal vaccines have the largest share of the market for veterinary medical services.
Parasiticides, also known as ectoparasiticides and endoparasiticides, are effective against both external and internal parasites. Among the most popular industrial chemicals were dimpylate and trichlorfon. Market expansion is being fueled by new products and applications for organochlorines, organophosphates, carbamates, amidines, and synthetic pyrethroids.
Both the parasites and other veterinary parasites can be effectively managed with these active substances. The rising popularity of keeping pets in many nations is another factor fueling the expansion of the animal health industry. Global trends such as rising demand for red meat and dairy products are also contributing to the expansion of the industry.
Market Restraints Growing veganism and vegetarianism are seen as key restraints on the animal health sector. There has been a dramatic increase in the number of vegetarians worldwide due to rising awareness of the link between poor nutrition and high fat diet and the negative effects on health. These considerations are often viewed as the market's key growth constraining issue.
Animal vaccines are delicate and must be stored and handled in a specific way; improper shipping could render the vaccines ineffective and result in a botched immunization attempt. It is crucial to maintain a constant temperature from the time of packaging till the product reaches its final consumer. Buyers have no way of knowing that the immunization is ineffective.
Market expansion in the animal health industry is being hampered by these factors. Drug resistance could be induced through the unintended administration of parasites or antibodies to animals. Inadequate knowledge about caring for livestock and pets is a major contributor to the overuse and underuse of parasiticides and antibodies.
The biggest problem in the animal health industry is the lack of research into animal diseases and the lack of data available on diseases that livestock or domestic animals may contract. However, the overall expansion of the animal health business has been hampered by a paucity of funding compared to human diseases. Browse In-depth Market Research Report (178 Pages) on Animal Health: URL COVID-19 Analysis: The expansion of the animal health market has been impacted in both positive and bad ways by the global pandemic.
Governments in some nations have responded to the widespread COVID infection by imposing stringent regulations on domestic and international travel. As a result, travel limitations have made it harder to reach places like hospitals and clinics that provide veterinary care. Many governments were preoccupied with the unfolding disaster and the urgent need to save human lives, so veterinarian consultations and health checks were put off.
However, the COVID virus had already spread to the animal population. There have been multiple reports of COVID-positive instances. In response to the growing demand for COVID testing kits for animals during the second wave of the disease, key competitors in the industry took decisive steps to aid veterinarians.
In order to learn more about what causes and what symptoms COVID in animals presents, researchers have undertaken studies and evaluated samples of multiple dogs from different households. Even in the midst of the epidemic, the animal health sector has been spurred by such considerations. Buy Now: URL Animal Health Market Segmentation: By Product Based on Vaccines: Live Attenuated Vaccines segment is expected to drive the market over the review period.
Based on Feed Additives: Amino Acids segment is poised to record substantial growth over the review period. By Route of Administration Oral segment is slated to rise at a notable CAGR over the review period. By Animal Type: Farm Animal segment is expected to drive the market over the review period.
By Distribution Channel: Veterinary Hospitals & Clinics segment is dominating the segment over the review period. Share your Queries URL URL Animal Health Market Regional Analysis: Animal welfare rules in Europe have had a major impact on the rest of the world, particularly in areas outside of Europe. Their requirements centered on killing and shipping the animals to other regions.
However, there are universal regulations in place to safeguard both wild and domesticated animals. In 2018, the country introduced a fresh rule known as MEPs, the purpose of which is to acquire various pharmaceuticals commercially accessible to improve the general health of cattle and so increase production. During the forecast period, the APAC market is expected to grow at a significant CAGR for a number of reasons.
In India, for instance, there has been an increase in the number of pets kept by individual families. Because of this, businesses in India are investing more money into research and development and coming up with new solutions for diseases and treatments for pets. Similarly, there has been an uptick in the number of domesticated animals kept for the purpose of harvesting them for food, fiber, and other items.
A combination of factors, including an increase in the prevalence of animal diseases and a greater public understanding of their severity, bode well for the development of India's animal healthcare industry. Discover more research Reports on Healthcare Industry by Market Research Future: Veterinary Medicine Market Information By Animal Type (Domesticated and Companion), Product (Drugs and Vaccines), Route of Administration (Oral, Parental), Distribution Channel (Veterinary Hospitals & Clinics, Retail Stores, Online Pharmacies) and Region (Americas, Europe, Asia-Pacific and the Middle East & Africa) - Forecast till 2027 Companion Animal Healthcare Market Information, By Product (Feed Additives, Pharmaceuticals and Vaccines), By Diagnostic Tests (Diagnostic Imaging, Immunodiagnostic Tests, Molecular Diagnostics, others), By End Users - Forecast till 2030 Poultry Vaccines Market Size, Growth And Trends Analysis By Diseases (Infectious Bronchitis, Marek's Disease), Technology (Toxoid, Recombinant, Inactivated, Live Attenuated Vaccines (Lav)), Dosage Form (Duct, Liquid, Freeze Dried Vaccines) - Forecast Till 2030 About Market Research Future: Market Research Future (MRFR) is a global market research company that takes pride in its services, offering a complete and accurate analysis with regard to diverse markets and consumers worldwide. Market Research Future has the distinguished objective of providing the optimal quality research and granular research to clients.
Twitter