Global Di-electric Gases Market is Projected to Grow at a CAGR of 7.2% from a Worth of US$ 135.2 Bn in 2023 to Revenue of US$ 272.3 Bn in 2033
Impact of SF6 Gas's Ecological Hazards & Key Innovations in the Di-electric Gases Market Revealed: FMI 2023-2033 Market Analysis. Chinese Di-electric Gases...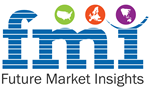 NEWARK, Del, Jan. 05, 2023 (GLOBE NEWSWIRE) -- The Di-electric Gases market is predicted to increase at a 7.2% CAGR from US$ 135.2 billion in 2023 to US$ 272.3 billion in 2033. Advantages offered by di-electric gases over high-risk oils are expected to drive the global market.
The product finds diverse applications in gears, transformers, gas-insulated lines, and high-voltage transmission units. It can also aid in reducing the weight and size of high-voltage transmission units. The market is on a positive growth trajectory owing to a global rise in energy consumption.
Rising Application Across Industries Drives Market Growth The expansion of the construction industry propelled by the residential and commercial sectors is projected to bolster market growth. High energy consumption in the sector, makes it a lucrative market for di-electric gases. Further, the product is expected to find application in medium voltage substations, owing to an increase in establishments of IT, telecom infrastructure, and HVAC units.
Additionally, it finds critical applications in insulation. Get a Sample Copy of the Report URL URL Key Takeaways from the Report: The di-electric gases market recorded a CAGR of 5.9% between 2017 and 2022.In China, the market is expected to grow at a CAGR of 8.2%, to reach a valuation of US$ 61.4 Bn by 2033.The US market is projected to grow at a CAGR of 5.9% to reach a market value of US$ 27.9 Bn by 2033.The market in Japan is expected to register a promising CAGR of 4.0%, growing by US$ 2.5 Bn between 2023 and 2033.By top application, the high voltage segment is expected to grow at a CAGR of 7.4% during the forecast period Important Market Developments: In March 2022, Enedis and Schneider Electric collaborated to launch an advanced MV/LV substation equipment. This equipment uses an eco-friendly alternative to SF6gas.
This new gas variant is highly in demand due to its application in high-voltage electrical distribution.In May 2022, Elsewedy Electric launched the first-ever busway dielectric system facility in Africa. It has features such as high preventive security standards, owing to short circuits, load distribution, and a lower magnetic field.In February 2021, Husqvarna launched a new pole saw, 525 DEPS MADSAW, or Minimal Approach Distances Key Players: The 3M CompanySolvay S.A.General ElectricThe Linde GroupKPL International LimitedMatheson Tri-Gas, Inc.Kanto Denka Kogyo Co., Ltd.Showa Denko K.K.ABB Inc.Messer Group GmbH Before Buying, Visit for Customization URL URL Startups & Key Players Keen on innovations The industry players are primarily focused on developing eco-friendly alternatives. This has carved out a lucrative space for startups to experiment.
New market players can lure consumers through the introduction of eco-friendly products. This is also expected to make up for the lost SF6 market during the forecast period. Di-electric Gases Market by Category Gas Type: SF6 Di-Electric GasesDry Air Di-Electric GasesNitrogen Di-Electric GasesFluoronitrile (FN) Di-Electric GasesFluroketones (FK) Di-Electric GasesOthers By End Use Equipment: SwitchgearTransformersGas Insulated Lines Application: Medium VoltageHigh VoltageExtra & Ultra High Voltage By End Use Industry: Power UtilitiesOil & GasChemicals & PetrochemicalsHeavy MetalsMiningTransportationOther Industrial Contact Sales for Further Assistance in Purchasing this Report__URL__ URL SF6 Segment Demand to Wane During Forecast Period The SF6 type has been the dominant segment in the historical reference period.
However, key players are turning away from it, due to it being a greenhouse gas. This has led to innovations for eco-friendlier substitutes. This is primarily fueled by rising demand for eco-friendly variants.
Table of Content 1. Executive Summary     1.1. Global Market Outlook     1.2.
Demand-side Trends     1.3. Supply-side Trends     1.4. Technology Roadmap Analysis     1.5.
Analysis and Recommendations 2. Market Overview     2.1. Market Coverage / Taxonomy     2.2.
Market Definition / Scope / Limitations 3. Market Background     3.1. Market Dynamics         3.1.1.
Drivers         3.1.2. Restraints         3.1.3. Opportunity         3.1.4.
Trends     3.2. Scenario Forecast         3.2.1. Demand in Optimistic Scenario         3.2.2.
Demand in Likely Scenario         3.2.3. Demand in Conservative Scenario     3.3. Opportunity Map Analysis     3.4.
Product Life Cycle Analysis     3.5. Supply Chain Analysis Report Preview: URL Explore FMI's Extensive Ongoing Coverage on Chemicals & Materials Domain Automotive Appearance Chemicals Market Size: As per Future Market Insights (FMI) analysis, the automotive appearance chemicals market size is expected to surpass US$ 49.4 Bn in the next decade.  Metallic Stearates Market Demand: The metallic stearates market size is projected to be valued at US$ 2.6 Bn in 2023 and is expected to rise to US$ 4.0 Bn by 2033. The sales of metallic stearates are expected to grow at a significant CAGR of 4.5% during the forecast period.
Industrial Oxygen Market Growth: The global industrial oxygen market is expected to be valued at US$ 70.54 Bn in 2023 and to reach a valuation of US$ 158.02 Bn by 2033. Plywood Market Overview: The global plywood market is expected to reach a valuation of US$ 156.9 Bn by 2033. The market is projected to grow at a CAGR of 6.3% during the forecast period, and is holding a valuation of US$ 85.5 Bn as of 2023.
OEM Insulation Market Share: The OEM insulation market is expected to expand with an average CAGR of 4.2% during the forecast period. The market holds a share of US$ 16.2 Bn in 2023 and is anticipated to reach a revenue of US$ 24.5 Bn by 2033. About Future Market Insights, Inc.
Future Market Insights, Inc. is an ESOMAR-certified business consulting & market research firm, a member of the Greater New York Chamber of Commerce and is headquartered in Delaware, USA. A recipient of Clutch Leaders Award 2022 on account of high client score (4.9/5), we have been collaborating with global enterprises in their business transformation journey and helping them deliver on their business ambitions.
YouTubeFor Sales Enquiries: EMAIL