SmartCard Marketing Systems Inc. (OTC:SMKG) Company Overview for 2023 & Chatbot AI Spotlight
MKG highlights its acquisition of ChatBot AI Code library and embedded strategy for multiple use cases including Fintech, Blockchain, Cross-border,...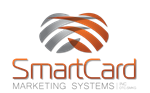 MKG highlights its acquisition of ChatBot AI Code library and embedded strategy for multiple use cases including Fintech, Blockchain, Cross-border, Machine Learning and Iot to leverage across business intelligence processes optimizing its own platforms. NEW YORK, NY, Jan. 10, 2023 (GLOBE NEWSWIRE) -- via NewMediaWire -- SmartCard Marketing Systems Inc.'s (SMKG: OTCQB) tech suite of 22+ platforms offers a Multi-Industry and Multi-Tier portfolio of solutions for infrastructure projects and commerce strategies.
The company's expertise and knowledge in Data Management, Analysis and Artificial Intelligence allows for 'knowledge-based models' with real-time automation that can include payment technology, blockchain protocols and fintech as embedded utilities.   The expansion of both Axepay Cross-border Payments and Xpay World "TMS" in SE Asia continue to enjoy success with more industry partners onboarding.  COMPANY OVERVIEW: Evolving into an E2E Commerce Strategies Leader with a Highly Specialized Digital Portfolio for Web3.0 and Banking4.0 that focuses on B2B / B2C / C2B / B2B2C & P2PThe company believes in hybrid/super-apps and marketplaces to deliver a suite of proprietary digital solutions with embedded payments, blockchain protocols and finance applications for multi-tenant ecosystems by way of activating corporate and merchant accounts and generating transactions to capture data with artificial intelligence -by providing business intelligence and digital transformation strategies through highly specialized solutions to fast-track retail e-wallets / m-wallets, cross-border payments, chatbot ai, blockchain protocols, crypto issuing, NFT, token, digital-ID, video e-KYC/e-KYB and payments automation.    The model is simple: 'WE INVEST IN THE STRATEGY AND DEVELOP THE TECH TO MINIMIZE THE CAPEX FOR ENTERPRISES AND FINANCIAL INSITUTIONS – OUR CLIENTS ARE ALSO OUR PARTNERS' CEO MB The company has a methodical approach to commercializing solutions with its own proprietary Digital IP Portfolio developed for 'As a Service' model offerings to SME's for brick mortar, web and mobility, offering flexibility, security and scalability to customers. The Company's applications are licensed as white-label and private-label solutions to customers and partners.
The applications include integrated payment networks and embedded third party tools to expedite the go-to-market for customers. This digital merchant on-boarding strategy allows for easy adoption and ready-to-market products for customers. Recently the company expanded its capabilities and offerings into Ecoverses and Metaverses.  Further, the company seeks to identify vendors with unique or trending technologies which may seamlessly integrate as part of a pay-per-use model by tier volume pricing embedded within the applications, a process also known as embedding 'API's'.
This strategy amplifies both merchant and customer engagement while increasing revenues as the backbone of the company's strategy. Why SMKG Solutions?  The solutions offered by SMKG allow for the development of ecosystems and marketplaces for the collection of new and historical data, real-time transaction processing with embedded artificial intelligence, geo mapping and streamlining analysis of data silos for marketing campaigns and customer retention.  The rise in demand for Cross-border payments to support international trade has become a major opportunity for SmartCard Marketing Systems to offer both digital payment rails combined with digital card payments services as Payments as a Service (PaaS). The company uses this to embedded payment services into its own IP portfolio to accelerate commercial deployments for its customers.  The company has positioned itself to be a key services and applications provider in the Blockchain Industry with a unique strategy of embedding these blockchain protocols and utilities with the company's portfolio of applications, thus providing unique agnostic ecosystems with familiar technology for new trending offers for faster deployments.
It is critical to note that this will be offered in markets that are either regulated or underway in a regulatory framework to allow for mass adoption.  SMKG's AMBASSADOR PROGRAM: SmartCard Marketing Systems Inc. (SMKG:OTCQB) with its business solutions portal for commerce emphasis introduced its Ambassador Program to Partners and Authorized Resellers. This provides FIs and Enterprises a partnership portal to utilize the IP Portfolio with the combination of Resellers, ISVs (Independent software vendor) or ISOs (Independent Sales Organization), Affiliate & VARS (Value Added Resellers) model with a Brand as your own approach.
REGIONS OF DEPLOYMENT:  Web3.0 & Banking4.0 As of today, India, Philippines, Africa and China remain the main areas of infrastructure and partner development to advance the company's future growth. The company's existing footprint in North America extending into Mexico and Brazil have been established with leading FIs to tap into large merchant structures.  The CEO of SMKG:OTCQB, Massimo Barone, stated, 'The year we leave behind was filled with opportunities and chaos in the Blockchain and more specifically Crypto markets. The divide between the Technology and Regulators was tainted with bad actors and misfortune in large scale failures which allowed Regulators and Governments to rethink how to proceed and protect in some form stakeholders and crypto enthusiasts.
There is no definitive line yet but it is clear that AML and KYC apply to all and it is best to define one's status prior entering an ICO or participating in different Blockchain or Crypto Tokenomics.'  AI Chatbots Are Making It All Too Real For Real World Economy About ABotsLife: Spotlight  The ABotsLife ChatBot AI connects businesses and customers through real-time synthetic conversations on corporate/business sites, Social media, WhatsApp, and other publicly interactive platforms and captures the data for call to action – an enhanced predictive automation utility.  With features like Machine Learning, OCR, AI ChatBot is the most preferred mode of conversations with businesses, supporting customers with queries, tasks, various orientations and management optimizing Lead generation, Sales and Support. This type of AI is Preferred by Educational Institutions, Banks, FIs, Insurance companies, Pharmaceuticals, Hospitals, Real Estate, Logistics, Tele-Medicine and SMEs across industries to be available on demand 24/7. Exciting Recent AI Industry Highlights A new Chabot bot brought global attention to markets recently called ChatGPT which was launched as a prototype on November 30, 2022, and quickly garnered attention for its detailed responses and articulate answers across many domains of knowledge.
The company is said to be in discussions to sell shares valuing the firm at $29 billion, according to the Wall Street Journal Link: URL In 2021, the Company SMKG:OTCQB entered into a purchase of source code agreement with the acquisition through a development firm in India to acquire a copy of its source code with embedded artificial intelligence for the Company to fast-track the technology in its own platforms for an enhanced virtual assistant and customer experience primarily focused in Fintech and Blockchain.  CEO Massimo Barone also stated, 'The addition of ABotsLife in the company's portfolio has opened many avenues to the company's existing partnerships portfolio. The scope extends to all industries assisting Enterprises with Lead Generation, 24x7 customer support systems, Sales orientations, Analysis and further enabling small businesses with a 24/7 service model optimizing their access to needed expertise. This also has fueled opportunities for the company's Accelerator offering branded as VC Mechanica with the aim of growing our Machine Learning segment.  'The exciting market entry of ChatGPT is the immediate valuation being mentioned throughout and the industry excitement by many adopting this new practical automation of intelligence assistance.
'We are excited about these industry valuation disruptions because they continue to allow us to see new benchmarks achieved and accepted by markets globally – SMKG has a significant portfolio of opportunities that can be easily targeted by large Enterprises and Financial Institutions wanting to fast-track market entry.' About SmartCard Marketing Systems Inc (OTCQB: SMKG):  SmartCard Marketing Systems Inc (OTC: SMKG) is an industry leader in specialized industry e-Commerce, Cloud and Mobility applications delivering White-Label solutions to the global PayTech and FinTech markets. SMKG is a boutique technology company, providing Business Intelligence and Digital Transformation Strategies with a proprietary portfolio of applications and wireframes for Banking, Enterprises and Retail e-Wallets offering Blockchain Protocols, Chatbot Ai, Crypto Issuing, NFT Minting, Tokenization, Digital ID-eKYC, Cross-border Payments, Digital Automation Strategies with 'License to Own' marketplace applications.For more info visit URL or visit our business applications marketplace at URL seek a safe harbor.For additional enquiries & Enterprise Program connect with: Dharmesh VoraPresident Enterprise Solution SmartCard Marketing Systems __EMAIL__EO, Massimo __EMAIL__martCard Marketing Systems Inc.OTC:SMKG Ph: EMAIL